The rectangle is the most obvious physical characteristic of LEGO in its most elemental form, but the curves are what I fell in love with first. The round studs on the top, neatly arranged on a 2x4 grid, distinguish the iconic building block from a simple geometric shape. But of course, LEGO is so much more than just rectangles. In fact, rounded elements have been around since 1955, three years longer than the modern design of the iconic 2x4 LEGO brick.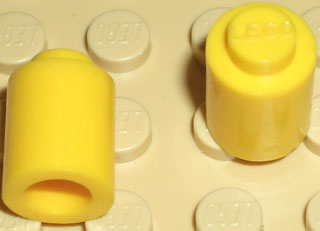 The catalog of parts benefited from a surge of innovation in 1955. Several 1:87 scale trucks and trailers were created, plus a garage door. The first printed bricks, signs, trees, and even gasoline pumps appeared.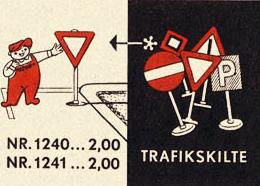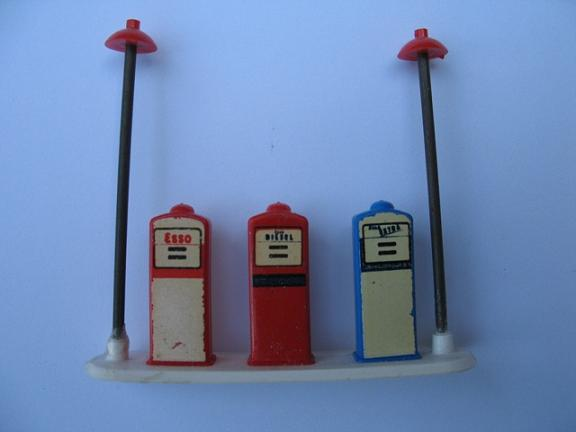 Along with all of these "single-purpose" parts, new families of basic parts were born. Plates were introduced in three rectangular sizes, not to mention 4x8 plates which sported a single rounded corner. Curved bricks were introduced in three different shapes, 2x2 and 2x4 "macaroni" bricks, as well as the LEGO's smallest part to date: the 1x1 round brick.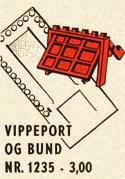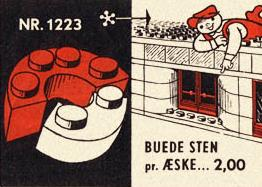 The 1x1 round brick was initially launched into an eclectic handful of sets. Before any builder had even coined the word microscale, it was used on as an architectural detail on the front of a tiny 6x8 store and some tinier 4x8 houses.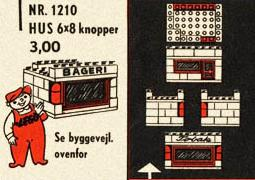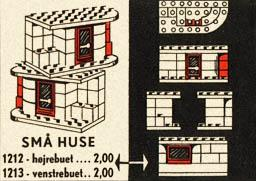 It was also available in a pure parts pack, set #1222, with 40 of these novel bricks in either red, white, blue, yellow, or trans-clear. And proving the ancient adage that there is nothing new under the sun, this element also appeared in the very first Lego mosaic set, also in 1955.
The most recent incarnations of Lego mosaic sets offer an extensive palette and pop art subject matter
Sets 1300 and 1301, however, were clearly designed to offer a much more basic play experience to Scandinavian children.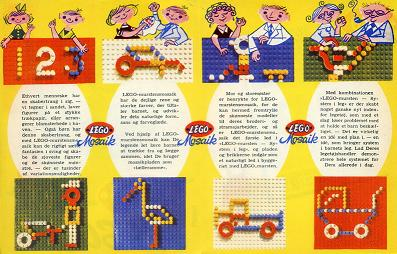 One set included just 47 parts, a mix of square and round 1x1s, the aforementioned early macaroni bricks, a 10x20 yellow baseplate brick, and some 1x2 and 2x2 slotted "automatic binding bricks".
In the years to follow, the 1x1 round brick found several new uses: as masts for ships, prosthetics for pirates, smoke stacks for tractors, and hair braids for Native American stereotypes. They even went along on LEGO's first trip to space.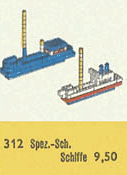 In its early form, this element lacked the bottom lip found on the modern version, make it easier to build clean, smooth columns but a bit more difficult to separate one from the stack. For a while after the first redesign, it retained the solid stud. Switching to hollow studs created an attachment point for 3.18mm bars while also reducing the choking hazard for the youngest Lego fans.
Even within the single stud footprint, the LEGO catalog now includes a wide variety of round elements, from structural columns several bricks tall to tiny plates, tiles, flowers, and more. Since these pieces started with the idea that LEGO can be more than just rectangles, it is fitting that these small rounded pieces are the key to a family of building techniques that allow building curved walls and towers. In my next article, I'll look at these techniques and how incorporating some other fascinating rounded elements can further stretch the idea of what LEGO can be.